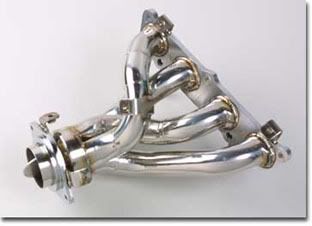 This new Exhaust Manifold was built for TRIAL'S Celica Track Car. It will work on the 2ZZ and 3ZZ.
The manifold turned out gains of 10hp on a stock Celica GTS with no mods to the computer!
It was tested on a US spec car and similar gains were archived.